Hi, I am David Balan, born and brought up in a non-Christian family. I graduated with a B.Tech (I.T) degree in 2009. During my college days, I got to know Jesus well and accepted Him as my personal Savior. As I drew closer to God during my college days, He called me to "Preach the gospel, not where Christ was named, and build not on another man's foundation (Where there is no foundation)" (Romans 15:20) and I understood that God wants me to do mission work. Obeying God's call, I went to North India and worked with GEMS in various places such as Bihar, Madhya Pradesh, and Uttra Pradesh. I planted two house churches there. In 2015, my wife and I were waiting on the Lord with fasting for the next step. After prayer, God told me to go to Japan through one small news. It was not a burdensome news at all. Before this, we had never even dreamt about Japan. Because the place where we were doing ministry was a desert and we could not easily get global thoughts there. Since 2017, we have been doing ministry in Tokyo, Japan, with Youth With A Mission, obeying His call.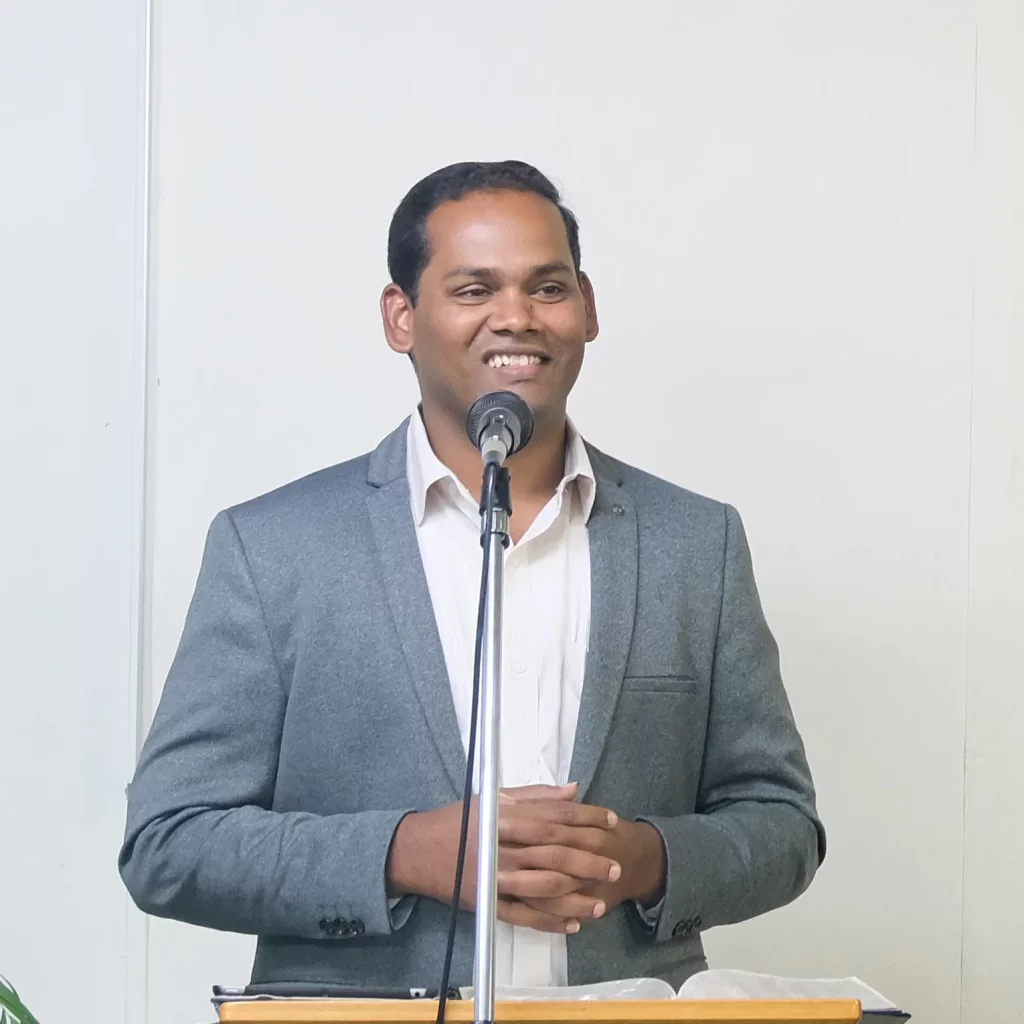 Purely by divine direction, we married in August 2013. Because I'm from Dharmapuri, I had never been to South Tamil Nadu, and there was no connection in South Tamil Nadu. Furthermore, I was engaged in ministry in Bihar, with no connection to meet or connect with Joanna's family. However, God orchestrated a unique connection through divine direction.
After our marriage, we embarked on ministry work in Madhya Pradesh and Uttar Pradesh. In 2015, we received a vision to go to Japan. In 2016, our first son was born, during which time we held on to the promise from Psalms 18:29: "For by You I can run against a troop, by my God I can leap over a wall." We named him Jonathan Chrisylton, where "Chrisyl" signifies leaping over and "Jonathan" signifies being a gift from God. The name Jonathan Chrisylton embodies the notion that he was bestowed by God and would overcome all challenges, leaping over walls. 
After a two-year period of preparation and waiting, we relocated to Japan in September 2017 to work with Youth With A Mission (YNET).
Since 2017, we have been engaged in ministry with YNET and Gospel Grow Up Church, Ayase, under the global leadership of Youth With A Mission.
In October 2020, God blessed us with a second son. This was also the time when I completed a decade in ministry. The promise from Isaiah 43:19, "Behold, I will do a new thing, now it shall spring forth," led us to name him "Shingen," a Japanese name that signifies "New Beginning."
In 2022, God graced us with another baby girl. We named her Alicia Carmichael, with the name Alicia derived from II Timothy 1:7: "For God has not given us a spirit of fear, but of power and of love and of a sound mind." During this season, we faced fearful situations, yet God's promise sustained us.
Carmichael" holds significant symbolism. It is an Irish missionary name associated with Amy Carmichael, who dedicated her entire life to India, leaving an indelible impact, particularly in South India. To honor her unwavering work and sacrifices for the nation, we included "Carmichael" in our daughter's name. 
It's worth noting that Amy Carmichael's remarkable journey began with her arrival in Japan before her pivotal mission in India—a journey somewhat akin to Francis Xavier's trajectory. Just as Francis Xavier ventured to Tirunelveli before embarking on his mission to Japan, so did Amy Carmichael commence her missionary journey in Japan before making her profound mark in India.
In December, God reiterated His promise for 2023 from Joel 2:21: "Fear not, O land; be glad and rejoice, for the Lord has done marvelous things!"
As a family, we continue to engage in ministry in this country, despite its high costs and pressing needs.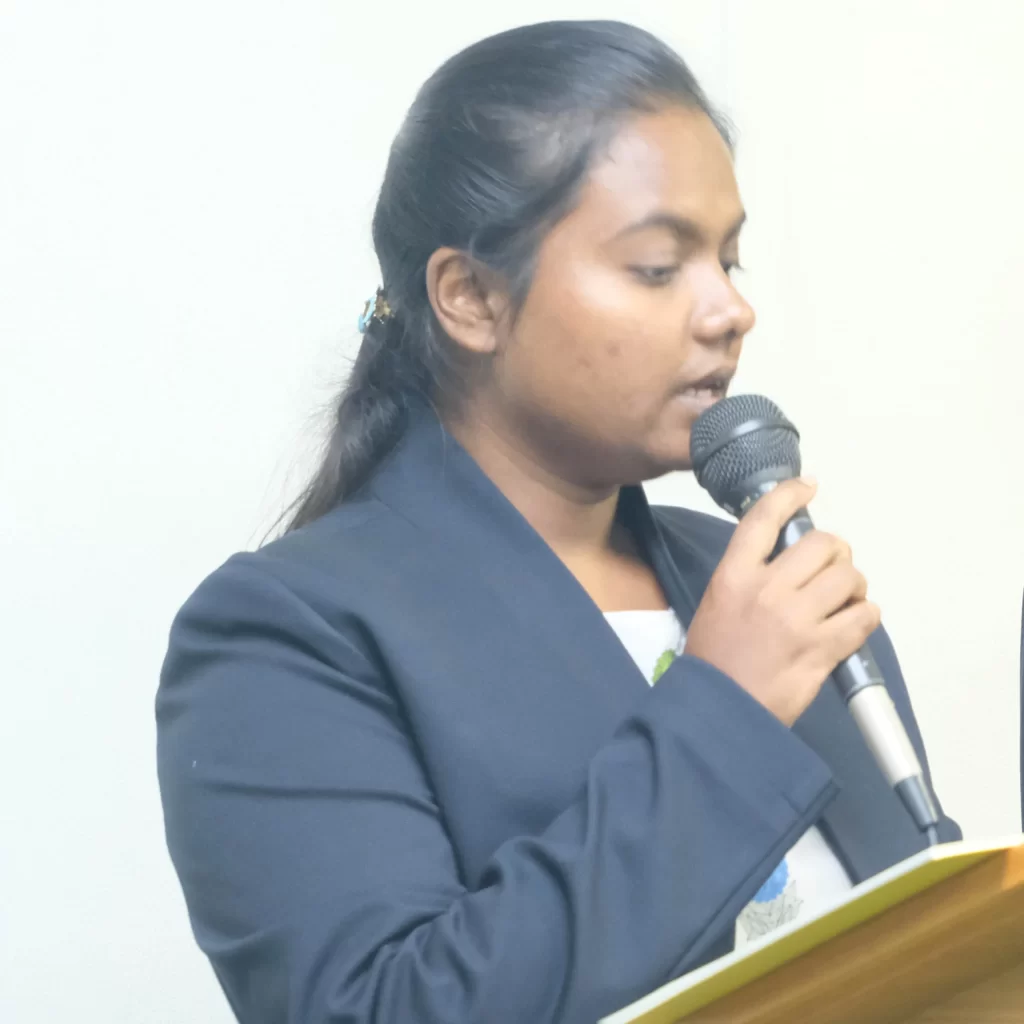 I am Nelly Joanna Rani, born and brought up in Tirunelveli – known as the Oxford of South India – a place where many missionaries have undertaken their mission work. I hold an M.A. in English Literature and a B.Ed degree. My parents are pastors. When I was dedicated at the church as a baby, a missionary from Holland prophesied that God had called me to be a missionary. Like many pastor's kids, I initially resisted the idea of entering the ministry. However, my parents were certain of my calling. I recognized God's calling to do missions during my college days. After receiving His calling, I participated in pioneering mission work in a place called Suthamalli.
Subsequently, I married Missionary David Balan in 2013. Together, we pioneered churches in Madhya Pradesh and Uttar Pradesh. As we were building our ministry and family in North India, God directed us to take up missions in Japan – a nation in great need.